Welcome
"Life isn't about finding yourself. Life is about creating yourself." --George Bernard Shaw

Sometimes in life we are faced with circumstances that push us to a crossroads. I believe we are all a work in progress, and that these situations are often the impetus for growth and opportunity that propel us to creating happier, more meaningful lives. It is my joy, and my privilege, to help you to find which path will lead you to creating the change you want in your life.

As a psychologist, I believe my job is to create a safe and nurturing connection, allowing you to feel heard, understood, and accepted as the unique individual that you are. Each of us has a story, and it is through the experience of feeling safe enough to speak freely about our experiences, thoughts, and feelings, that powerful healing takes place. My approach to therapy is collaborative, interactive, and tailored to your individual needs. Together, we will work to build your strengths; create individualized strategies and tools to let go of unhealthy behavior patterns; and develop skills for managing the stresses of life in healthier ways.

I commend you for taking the time to seek out this website, and for having the courage to reach out for help. As Robert Frost said, "the best way out is always through," and there is no better time to start than right now. I look forward to meeting you!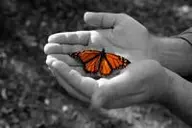 "Nobody can go back and start a new beginning, but anybody can start today and make a new ending."
--Maria Robinson